Management Team
Jochen Wilms
CEO LUQOM GROUP
Jochen is the co-founder and CEO of LUQOM GROUP. Prior to this, he was a general manager at Schüco International KG and Bertelsmann AG. He combines his affinity for architecture, interior design and the building supply industry with tech expertise. As an investor in leading digital companies such as Palantir, Robin Hood, Osaro and Formlogic, Jochen has in-depth knowledge of how to build disruptive digital business models.
Dr. Oliver Merz
Co-CEO & CFO LUQOM GROUP
Oliver is the co-founder, co-CEO and CFO of LUQOM GROUP. He is responsible for scaling and developing the LUQOM GROUP platform as well as managing the Group's operations. Before joining LUQOM GROUP, Oliver was CFO of the broadcasting business of ProSiebenSat1 Media SE and a member of the Management Board of ProSiebenSat.1 TV Deutschland GmbH. He started his career as a strategy consultant at OLIVER WYMAN and Roland Berger Strategy Consultants.
Thomas Rebmann
Founder & CEO Lampenwelt GmbH
Thomas is the founder and CEO of the LUQOM GROUP's portfolio company Lampenwelt. Since 1999, he has levered his long-standing experience in areas such as e-commerce and digital marketing to continuously develop the company. Today, Lampenwelt is an integral part of LUQOM GROUP and the leading online shop for lighting products in Europe.
Erik Jansen
Founder & CEO QLF B.V.
Erik is the founder and CEO of LUQOM GROUP's portfolio company QLF. At the age of 19, he took over his father's lighting business. Using his entrepreneurial spirit and digital know-how, he turned the business into QLF, the leading online shop in the Benelux region. Today, QLF's online shops are present in multiple countries across Europe.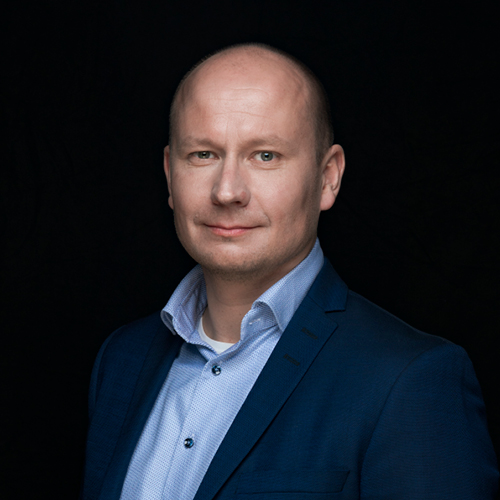 Morten Brændgaard
Founder & CEO Lampemesteren A/S
Morten is the founder and CEO of LUQOM GROUP's portfolio company Lampemesteren, the Danish online specialist in the premium lighting segment.
After taking over the Danish electronics business Wiese A/S, Morten built the company further into the online shop Lampemesteren.dk, which was launched in 2011. Today, it is the leading online shop and partner for designer lighting brands and active in more than 10 European countries.