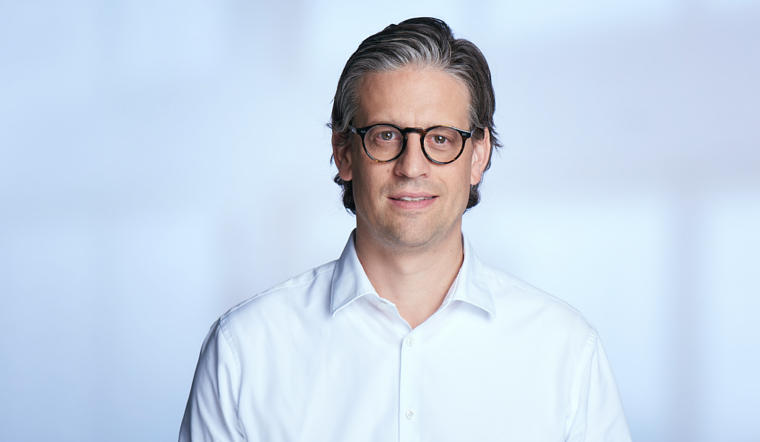 Schlitz, April 3, 2018 – Lampenwelt, Europe's leading online specialist for lamps and lights, strengthens its management team. Since April 1, Oliver Merz has been a member of the management board of Lampenwelt, alongside company founder Thomas Rebmann. As Chief Financial Officer (CFO), Oliver Merz is responsible for Finance and Business Intelligence.
Oliver Merz previously worked for ProSiebenSat.1 Media SE for seven years. In his most recent positions, he served as CFO of the group's German-speaking broadcasting business and was a Managing Director of ProSiebenSat.1 TV Deutschland GmbH. In this position, Oliver Merz was responsible for Finance & Controlling, Strategy & Operations and Business Intelligence & Data Analytics among others. Before joining ProSiebenSat.1, he was a strategy consultant at Roland Berger and Oliver Wyman with a focus on the technology, media and telecommunications sector.
Thomas Rebmann, Managing Director and founder of Lampenwelt, said: "We are very pleased to have Oliver Merz as our new CFO. Thanks to his extensive experience in finance, technology and data analysis, we can drive our expansion even more effectively and by doing this, lay the foundation for further growth."
In recent years, Lampenwelt has consistently expanded its market leadership in Europe and is now active in 15 European markets. In 2017, the company created the basis for future growth. As part of this effort, the company opened a new logistics center in October that has significantly increased Lampenwelt's warehousing capacities and enables even faster order processing.
At the company's headquarters in Schlitz near Fulda, Lampenwelt created 75 new jobs last year and now employs more than 300 people. As an attractive employer in the region, Lampenwelt was named "Hesse Champion" in the "Job Engine" category at the Hessian Entrepreneurs' Day.
About Lampenwelt
Headquartered in Schlitz, Germany, Lampenwelt is Europe's leading online-specialist for lamps and lights, with over 1.5 million customers. Founded in 2004, Lampenwelt employs more than 300 staff and offers some 50,000 products to suit all styles and purposes. The goal of the e-Commerce pioneer is to offer every client their dream lighting solution. As well as quality own-brand products, Lampenwelt offers a wide range of lamps and lighting from top brands such as FLOS, Serienlighting, Luceplan, Tecnolumen or Swarovski. Online shops in 15 European countries form the basis of Lampenwelt's success, underlined by over 100,000 positive customer evaluations on independent evaluation portals. Lampenwelt's German store is available at www.lampenwelt.de.